In my opinion, there are three must see places when you come to Colorado Springs:
The U.S. Air Force Academy
Garden of the Gods
The Broadmoor Hotel
They are very different but all have one thing in common: they are free to visit and tour.
The U.S. Air Force Academy 
 Established in 1954 during President Dwight D. Eisenhower's administration, more than 4,000 cadets are enrolled in the academy. The academy is also one of the largest tourist attractions in Colorado, attracting approximately a million visitors each year. The academy is open for visitors every day except Sundays.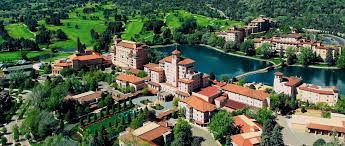 In July of 2021, after over a year of restricting visitors from enjoying the beauty of the hotel because of the Covid Pandemic, the Broadmoor reopened its doors to the public. Over the past 25 years, I have visited the Broadmoor dozens of times. I can say that I never tire of seeing the beauty of the hotel & convention center, as well as the spectacular gardens and lake that surround it. It's a thrill to see the reaction of friends who see the hotel for the first time. And, if you want a real treat, go to the Broadmoor around Christmas time.  It's spectacular!
There are a lot of tourist attractions to see when you come to Colorado Springs. But make sure to include at least one of these free to the public venues. I will guarantee that it will be worth your time.